Manufacturing Day at AccuRounds!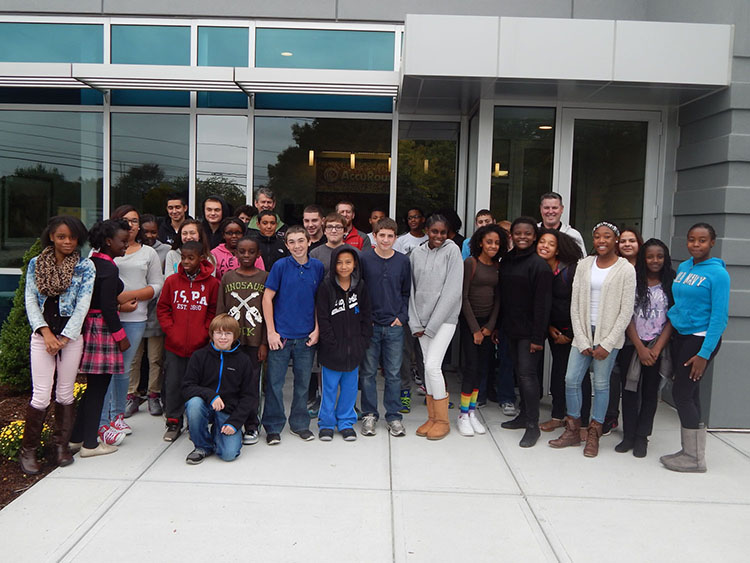 Last Friday BAWIB took over 30 students from the Raymond and Ashfield middle schools to AccuRounds for a mid-day field trip. The tour, which was open to many of the local area schools consisted of a walk-around of the newly expanded plant. Students were exposed to separate departments such as engineering, quality assurance and maintenance where different employees explained what they did and the skills they needed to complete their jobs. In addition to each department, students toured the manufacturing floor where they got to see the CNC machines, lathes, etc., and the parts they produce. The students were also encouraged to ask questions which helped provide a more open discussion and keep their interest piqued as they learned about the manufacturing process.
6 schools, 2 WIB's, 280 total students/educators/others touring today for #MfgDay14, huge interest! Mfg is alive and well!

— AccuRounds (@AccuRounds) October 3, 2014
The field trip, held on Manufacturing Day, is part of the Amp It Up! program funded by MassDevelopment. Other activities for this initiative included career awareness workshops at Whitman Hanson Regional High School and Brockton High School as well as an in-house MACWIC Level 1 Certification training with 11 students in partnership with MassMEP. BAWIB plans on continuing this effort on an ongoing basis with the middle and high schools in the area.