FREE Course! English for Employment
Are you looking for a job? Is English your second language?
 This FREE course can help!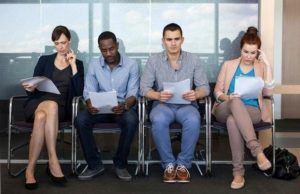 English for Employment
Friday mornings, 9:00 AM to Noon
March 16 – June 1, 2018 (11 classes)
CareerWorks, 34 School Street, Brockton
Learn to:
Fill out job applications
Write a résumé
Speak confidently at job interviews
Write cover letters & thank-you notes to potential employers
Learn about U.S. culture
Work in the Computer Lab: search and apply for jobs online, upload your résumé, and use e-mail.
To be eligible for this free course, students must:
speak and understand English at the intermediate to advanced level
be authorized to work in the United States
be actively looking for a job OR ready to change jobs
Interested?  Come to Orientation & Registration
on Friday, March 16 at 9:00 AM at CareerWorks
         CLASS IS LIMITED TO 12 STUDENTS.
         ELIGIBLE STUDENTS WILL BE PLACED
        ON A FIRST-COME, FIRST-SERVED BASIS.
Funded by the Brockton Area Workforce Investment Board
through the Department of Elementary & Secondary Education
and the Brockton Public Schools Adult Learning Center