Parking at BAWIB is limited and fills quickly so please plan accordingly when visiting.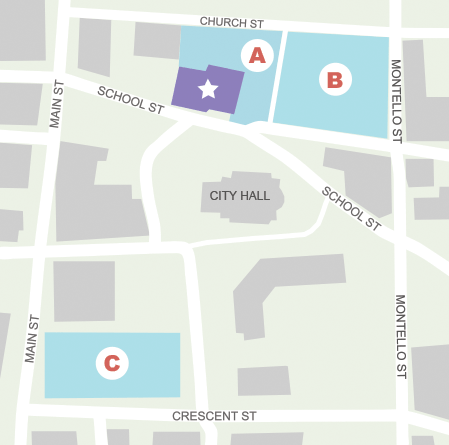 A)   BAWIB Free Parking Lot
There are a very limited number of free parking places along the building.
B)   City Parking
There is a city lot adjacent to our free lot. Parking in this lot requires payment at one of the kiosks.  Meters: 25 cents per 15 minutes/$5 per day. Please note, exact change only, machine will not give change.
C)   James J. Adams Garage
A public parking garage located a short walk away at the corner of Main and Crescent streets. The main entrance to the garage is located at 42 Crescent Street. The cost is $2 per hour, with a $10 maximum per day.